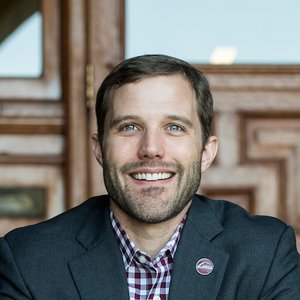 Seth Bodnar
President, University of Montana
Quick Facts
Missoula, Montana
9,808 Students
Seth Bodnar currently serves as the 19th president of the University of Montana. 
Before coming to the University of Montana, President Bodnar was a senior executive at the General Electric Company, serving as its first-ever Chief Digital Officer and leading GE Transportation's Digital Solutions business. Prior to GE, President Bodnar served on faculty at West Point where he taught economics.
President Bodnar graduated first in his class from West Point, received both the Rhodes and Truman scholarships, and earned two master's degrees from the University of Oxford. President Bodnar had a distinguished military career, serving in the 101st Airborne Division and the U.S. Army's First Special Forces Group. As a member of the Army's elite Green Berets, he commanded a Special Forces detachment on multiple deployments around the world and later served as a special assistant to the Commanding General in Iraq.