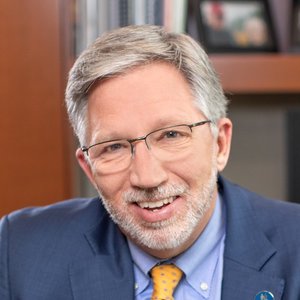 Scott Ralls
President, Wake Technical Community College
Quick Facts
Raleigh, North Carolina
70,000 Students
Dr. Scott Ralls is the fourth president of Wake Technical Community College, the largest community college in North Carolina.
His extensive experience includes serving as president of Northern Virginia Community College, president of the North Carolina Community College System, and president of Craven Community College in New Bern, NC. He has worked for the NC Department of Commerce, the U.S. Department of Commerce, and the U.S. Department of Labor.
A native of Charlotte, Dr. Ralls grew up in western North Carolina. He holds a bachelor's degree from UNC-Chapel Hill, and master's and doctorate degrees in Industrial and Organizational Psychology from the University of Maryland.
Dr. Ralls is the recipient of numerous awards, including the Order of the Long Leaf Pine, North Carolina's highest civilian honor.