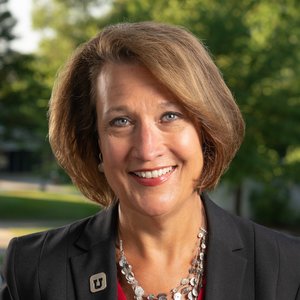 Ruth V. Watkins
Incoming President of Strada Impact, Strada Education Network
Quick Facts
Indianapolis, Indiana
Ruth Watkins was named President of Strada Impact in January 2021 to apply her innovative approach to education and supporting workforce needs.
Before joining Strada, Watkins built a strong reputation for supporting social change and community workforce needs as the president of the University of Utah, where she increased degree completion rates and research funding, established innovative student funding models, and built strong partnerships with community stakeholders. During her tenure, the university produced more graduates in high-demand fields than any other state institution, and those graduates secured employment and/or continued on to graduate or professional school at noteworthy rates.
Watkins previously served as the University of Utah's senior vice president for academic affairs for five years before being appointed president. Prior to that, Watkins spent 20 years in leadership and faculty roles at the University of Illinois, including dean of the College of Liberal Arts and Sciences — where she guided the research, education engagement, financial, and developmental success of approximately 50 academic and research units — and vice provost and associate provost.
Watkins graduated with highest honors from the University of Northern Iowa with a bachelor's degree in speech-language pathology. She earned a master's degree and a doctorate in child language at the University of Kansas, where she was a National Institutes of Health predoctoral fellow.