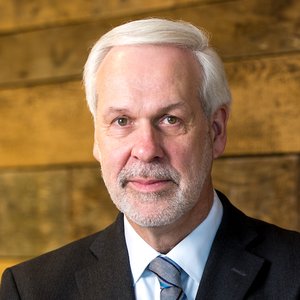 Paul LeBlanc
President, Southern New Hampshire University (SNHU)
Quick Facts
Manchester, New Hampshire
170,000 Students
Dr. Paul J. LeBlanc is President of Southern New Hampshire University (SNHU). Under the 17 years of Paul's direction, SNHU has grown from 2,800 students to over 170,000 learners and is the largest non-profit provider of online higher education in the country.
 
Paul serves on the National Advisory Committee on Institutional Quality and Integrity (NACIQI) and on the National Academies of Sciences, Engineering and Medicine's Board on Higher Education and Workforce (and served on its Committee on Quality in Undergraduate Education). He chairs the ACE Board and serves on the AGB Council of Presidents.
 
Paul immigrated to the United States as a child, was the first person in his extended family to attend college and is a graduate of Framingham State University (BA), Boston College (MA), and the University of Massachusetts (PhD). From 1993 to 1996 he directed a technology start up for Houghton Mifflin Publishing Company, was President of Marlboro College (VT) from 1996 to 2003 and became President of SNHU in 2003.