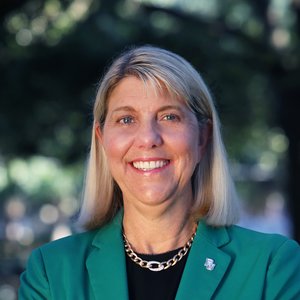 Linda A. Livingstone
President, Baylor University
Quick Facts
Waco, Texas
19,297 Students
Dr. Linda A. Livingstone is the 15th president of Baylor University. She previously served as dean and professor of management at The George Washington University School of Business and at Pepperdine University's Graziadio School of Business and Management. 
As Baylor's president, Dr. Livingstone has overseen the development of Baylor's academic strategic plan, Illuminate, which details Baylor's pursuit of becoming a preeminent Christian research university, and the $1.1 billion comprehensive campaign that undergirds Illuminate, called Give Light.
Dr. Livingstone is a scholar in organizational behavior, leadership, creativity, and university accreditation. She has been extensively published and cited in a number of academic and professional outlets. She serves on the governing boards of Capital Southwest Industrials, Baylor College of Medicine, the American Council on Education, Independent Colleges and Universities of Texas, Inc, AGB's Council of Presidents, and the Big 12 Conference.