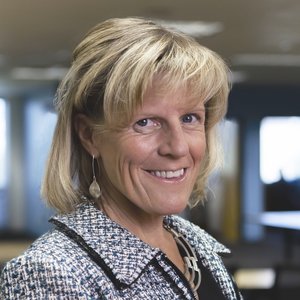 Kate Smith
President, Rio Salado College
Quick Facts
Tempe, Arizona
48,292 Students
With nearly 30 years of experience as an education leader, Rio Salado College Interim President Kate Smith understands the barriers that non-traditional students face and has devoted her career to making education affordable, accessible and equitable.
Smith has been serving as Rio Salado's interim president since Aug. 2018, beginning her tenure in 2016 as vice president of academic affairs and chief academic officer.
"As the interim president of Rio Salado College, I am eager to advance the progress that has been made to increase access and help students achieve success here in Arizona and across the country through innovative programs, services and partnerships."
Smith serves the Arizona-Mexico Commission education committee, the Higher Education Research and Development Institute, the Presidents Forum and other organizations to further advance education innovation.
Smith is a Ferris State University Community College Leadership doctoral scholar and member of the Aspen Rising Presidents Fellowship Class of 2020-21.