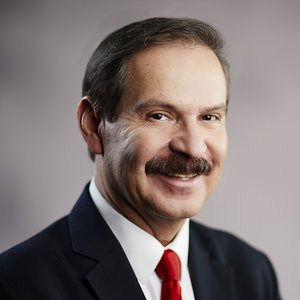 Federico Zaragoza
President, College of Southern Nevada
Quick Facts
Las Vegas, Nevada
College of Southern Nevada President Dr. Federico Zaragoza heads one of the country's largest multi-campus higher education institutions, with approximately 50,000 students. CSN operates in over 50 locations.  Under his leadership, CSN was designated an Achieving the Dream National Leader College of Distinction in 2019. Prior to leading CSN, Zaragoza was Vice Chancellor at the Alamo Colleges where his colleges won the prestigious Bellwether Awards for Workforce Innovation in 2015 and 2016.
He serves on several national boards and committees including the HACU Board of Governors and the National Skills Coalition Committee on Racial Equity (2019). He has lectured nationally and internationally and most recently was a keynote speaker at AACC Workforce Development Institute 2021 on "The Community College Resilience Factor. In 2020, he gave the keynote address at the National Association of Bilingual Education Convention.
Zaragoza holds a Ph.D. in Urban Education from the University of Wisconsin–Milwaukee.