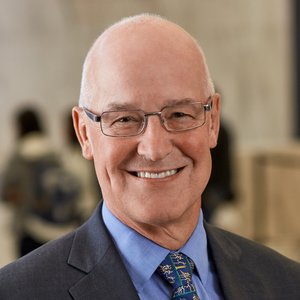 Andy Hamilton
President, New York University
Quick Facts
New York, New York
58,678 Students
Andrew Hamilton became the 16th president of New York University on January 1, 2016.  Under his leadership, NYU has seen a 40% jump in freshman applications, the largest increase in research expenditures of any US college or university, its most diverse and selective freshman class in its history, and the lowest year-to-year increase in cost-of-attendance in two decades.
Previously, Dr. Hamilton served as the vice chancellor of Oxford University (2008-2015) and prior to that, served as provost (2004–08) of Yale University.
Dr. Hamilton is also an active researcher and award-winning, widely published chemist. He is a Fellow of the Royal Society, a member of the American Academy of Arts and Sciences, a member of the American Association for the Advancement of Science, the recipient of the Arthur C. Cope Scholar Award from the American Chemical Society, and the winner of the International Izatt-Christiansen Award for Macrocyclic Chemistry. He also serves on the Board of Directors of the American Council on Education.
President Hamilton was born in Guildford, Surrey, UK. He received a BSc from the University of Exeter, his master's degree from the University of British Columbia, and his doctorate from the University of Cambridge.